Top dogs in the hatchback market are about to duke it out in today's post. Besides the Golf regularly appearing on "CarAndDriver's" 10Best awards list, we are going to see differences and some similarities between our Volkswagen Golf and the Mazda 3 Hatchback! Who will come out on top? Keep on reading!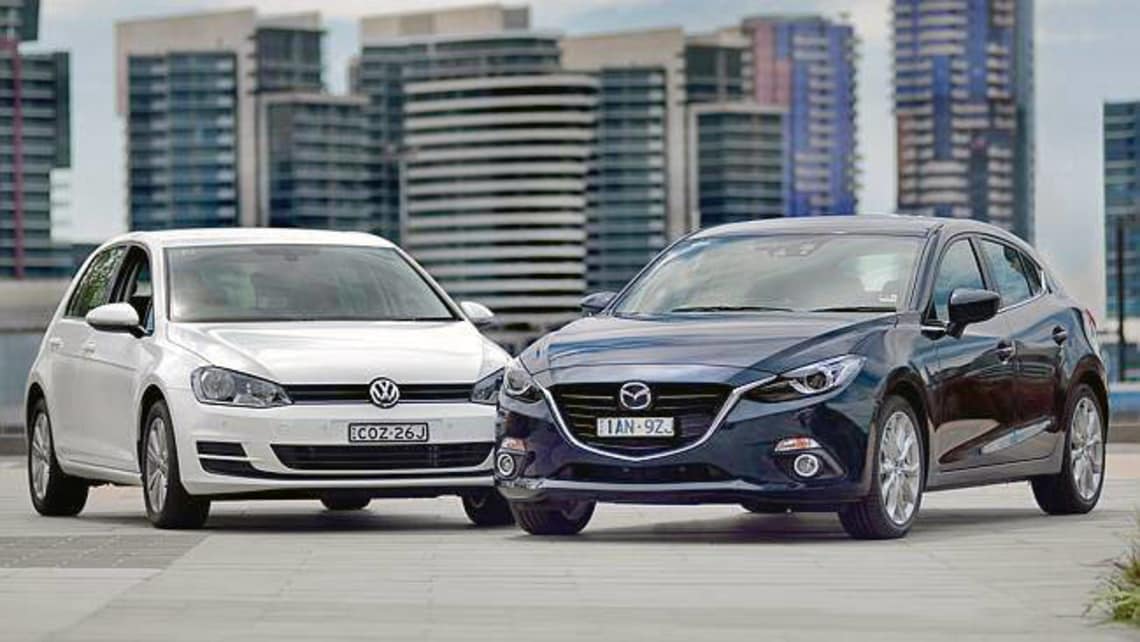 To start the Golf comes available in Manual and Automatic in each trim level while the Mazda only has a manual transmission in its premium trim level which will cost even more! The Golf, due to its gas tanks size and consumption, will not need to make gas stations runs as much as the Mazda 3 will. The Golf has a very spacious backseat area with more cargo room to spare than the Mazda has! Torque is similar in both models with the Mazda having slightly more horsepower. When thinking about it, there are quite a lot of similarities with the two, such as pricing, drivetrain, and dimensions for both, but another stand out the Golf has is its warranty! It's warranty of 6 years/72,000 miles is exactly double that of the Mazda 3's 3 years/36,000 miles!
Hatchbacks have been making a comeback and are more popular than they have been in many years. We have just that over here at Volkswagen of Tacoma, all the version of the Golf you could imagine, not to mention the ID Series that is coming soon to the US! We have it all at your neighborhood Larson Volkswagen, so come and see us; it's not too late to get a brand new Volkswagen for this coming New Year!