We have a big one for you today! Volkswagen has officially announced their new edition to the Atlas lineup in the form of the Atlas Basecamp. The Basecamp is essentially and off-road version of the Atlas that offers more functionality for our adventuring types out there! It was unveiled at the New York Auto Show earlier this year alongside the Hive EX camper trailer that go hand in hand with each other. Now just a disclaimer, the Hive EX is not included in the purchase of the Atlas Basecamp, but can be purchased separately from our friends at Hive Campers! Stay with us, we are getting into this concept!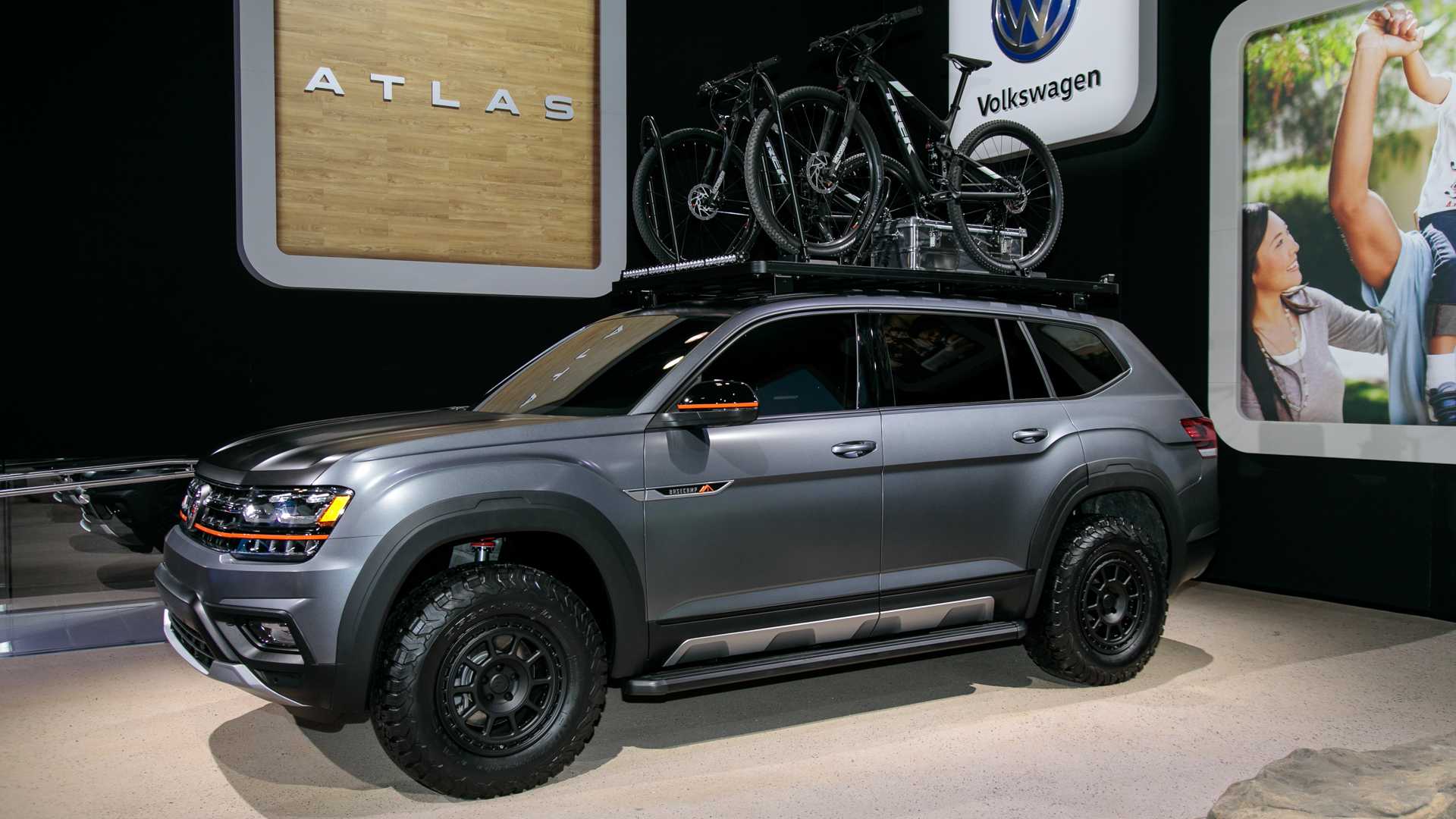 Volkswagen wanted to show that 3-row SUV's are more than just picking the kids up, or going on grocery runs. They have made an SUV for all the thrill seekers who like the spontaneous aspects of life. Imagine driving down the highway and you get an urge to pull over and explore. Well with the Atlas Basecamp, you can with its off-roading capabilities! Road trips don't stand a chance in the Basecamp, and the barren rocky terrain of Eastern Washington has nothing on the Basecamp! For even more functionality, why not consider getting the Hive EX camping trailer to go with your new Atlas Basecamp. This trailer is the perfect partner for the Basecamp as shown at the NY Auto Show. The camper comes with all the comforts of home which include a queen sized bed, portable toilet, hot shower, and kitchen area with stove, sink and fridge/freezer combination.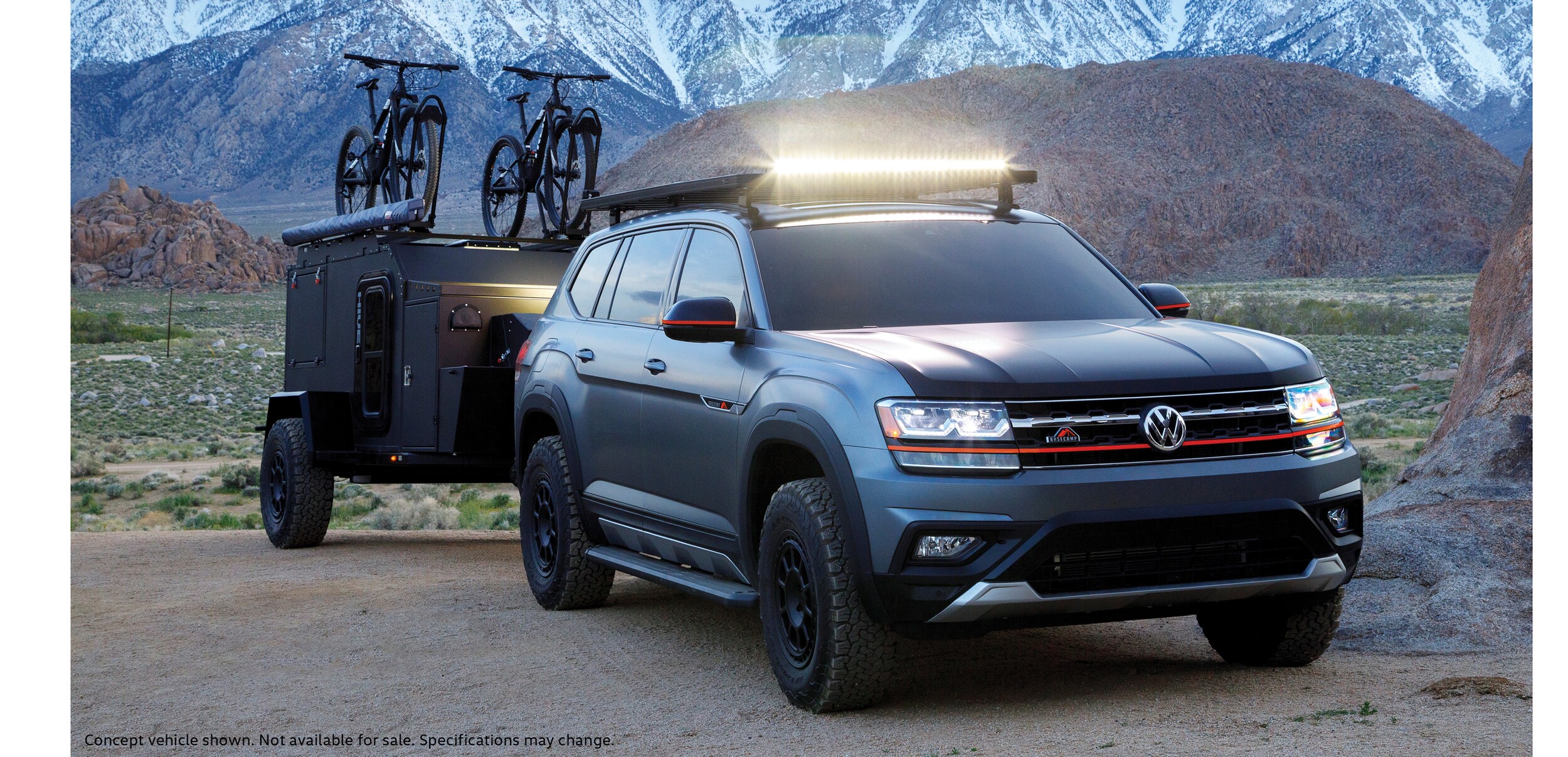 The Atlas Basecamp is the latest and greatest concept for Volkswagen, and we are happy to be seeing new SUV options from a great German Brand! You won't see the Basecamp at our Volkswagen of Tacoma lot for quite some time, but until then, come scope out our different SUV options including the Atlas, Tiguan and more! Our Volkswagen of Tacoma Staff will be more than thrilled to assist in any way we can! So come see us and see what you are missing!