We bring to you, the iconic Beetle but with a twist! This Final Edition is available as both coupe and convertible and has a few extra goodies to increase style and design. Added features include more trim, equipment and color options! As always our bugs come with a standard 2.0L turbocharged inline-four engine, capable of outputting 174Hp and a peak torque level of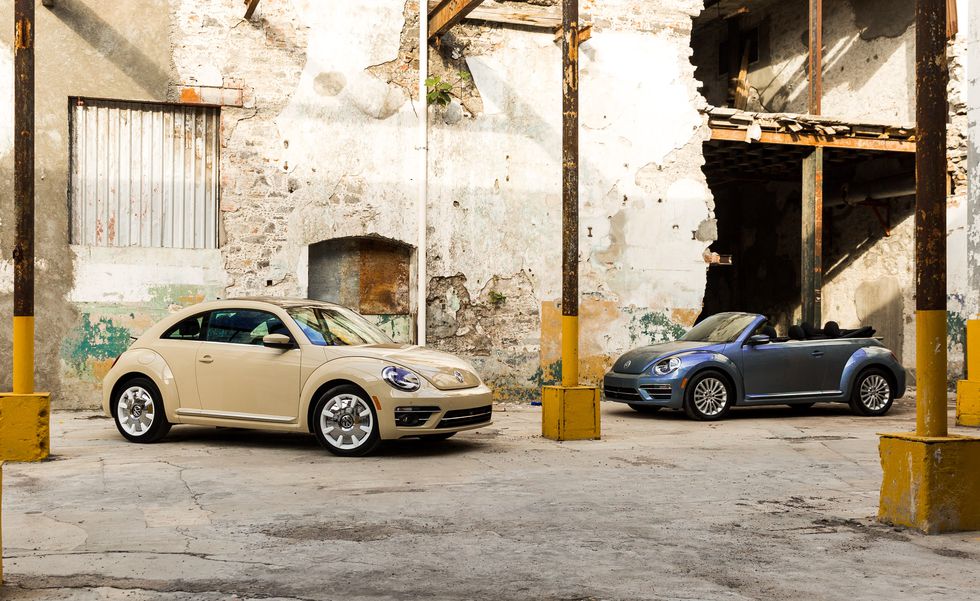 -ft. This edition is capable of going 0-60 in 7.2 seconds and is only available at a rate of 1500RPM max. In addition to this being a tweaked version of the beetle, this will be the very last beetle to be produced. Once this model is gone, you will be out of luck!
What is mostly different about these models compared to the original is that when Beetle model comes to the end of its production, Volkswagen will release a final edition that is almost always a little flashier and has some great additional add-ons. Usually 2 different colors will be introduced, and this year for the 2019 year we have a light beige/tan called Safari Uni and a periwinkle with grey undertones known as Stone Washed Blue and it comes metallic in finish while the Safari Uni comes in a regular glossy finish.
Another big difference is it interior design, with the Final Edition you have the choice of tan and black cloth seats or all black leather that is not offered in the regular VW Bug, you also have tan colored dash inserts, pedals trimmed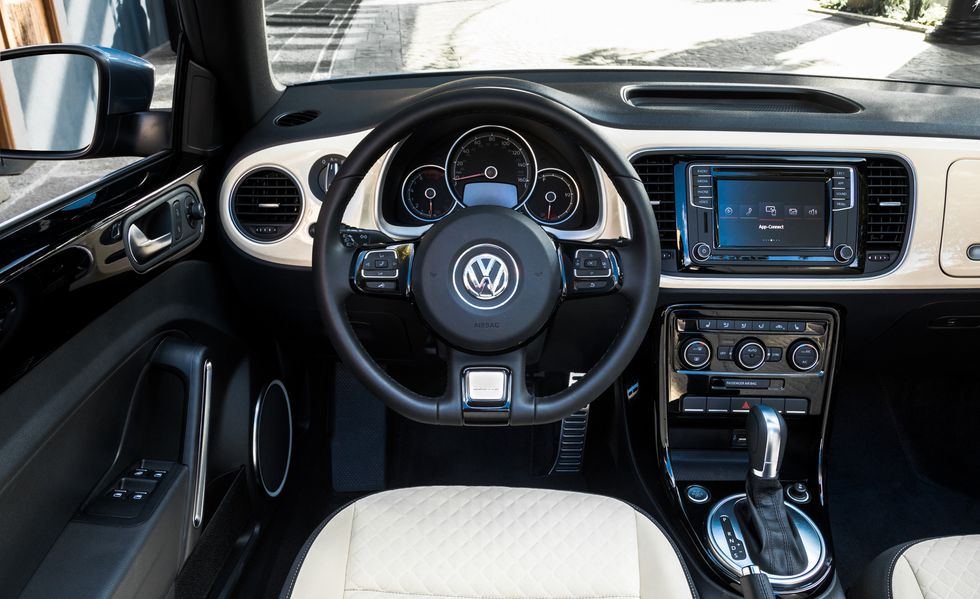 in stainless steel and a gloss black finish for the center console and upper door panels. All of this will get you a sense of luxury and comes standard with the 6.3in display screen.
As you would expect from a normal Beetle, the Final Edition does not skimp out on space. It is just like the ever comfortable standard beetle with its spacious front and back seats and its durable cloth or leather, whichever you decide upon, but you also get all that with the extra sense of style and luxury. If you are in the market for a VW Beetle, well I would definitely look into the Final Edition and get it while it is still here.
Written by: Dalton Arfman
Tacoma, Washington