For those who love the Golf but need some more flexibility, we have the wonderful Golf Sportwagon, the SUV answer for people that need more from the Golf. It blends the amazing performance aspects and design of the Golf and puts it into the SUV body that was so desperately needed! We're going to get into the all the great stuff the Golf Sportwagon has to offer!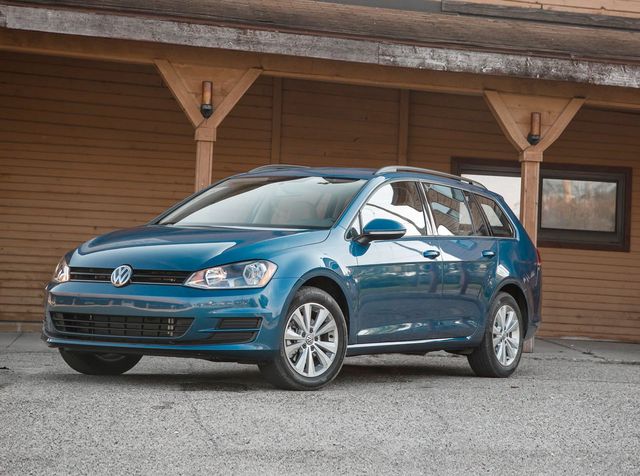 This vehicle has gotten incredible reviews and a lot of people are saying that they don't have anything they don't like about its engine, handling, and performance. The Sportwagon tends to behave like a luxury/expensive car, similar to Audi's A3. The fuel efficiency of the Sportwagon is great at 29MPG/37MPH thanks to its 1.4L engine. The engine is also capable of outputting 147 horsepower and 184lb-ft of torque.
With the new SUV body, the Sportwagon is going to have more legroom and headroom and more space for cargo. The Base S has a 3.5in touch infotainment while the upper trim levels have an 8.0in infotainment display. Many safety features are available in the Sportwagon such as auto emergency brake, forward collision warning, and adaptive cruise control. Limited basic warranty for 6 years/72,000 miles and Powertrain Warranty for 6 years /72,000 miles.
A great SUV based off of one of Americas favorite car, it's here and available at Volkswagen Tacoma! Come test drive this machine and see for yourself what #GenuineGerman engineering really means. Our product specialists are standing by and waiting for you to come on down and give Volkswagen a try!