The bus is back baby! Volkswagen has finally announced their ID series of all electric vehicles, and bringing up its rear is everyone's favorite bus all the way from the classic 1949 release of the adorable model! We could not be more thrilled to see the bus come back, and this time, it is all electric! Even though the Buzz is not supposed to release until 2022, this model will hit US shores!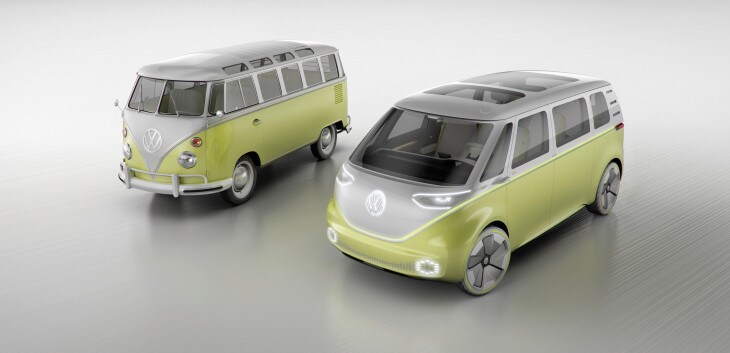 Now when you think all electric, you may think that means not much power, or not much distance on a single charge. That is exactly where you would be wrong. The Buzz's battery pack lets it go 270 miles on a single full charge and it outputs a whopping 369HP. The myth about all electric vehicles not having power or capability is far from the truth. It has been an untapped market for such a long time, and Volkswagen is finally taking that plunge. That plunge will bring us into a new age. It is clear that the Earth is struggling with all the environmental hazards being pumped into it every day, and by taking traditional gasoline fueled vehicles out of the mix, we can do our part by lowering our emissions and becoming a world of green energy, sustainable energy if you will. This is a huge step for Volkswagen, and a great step toward a clean environment.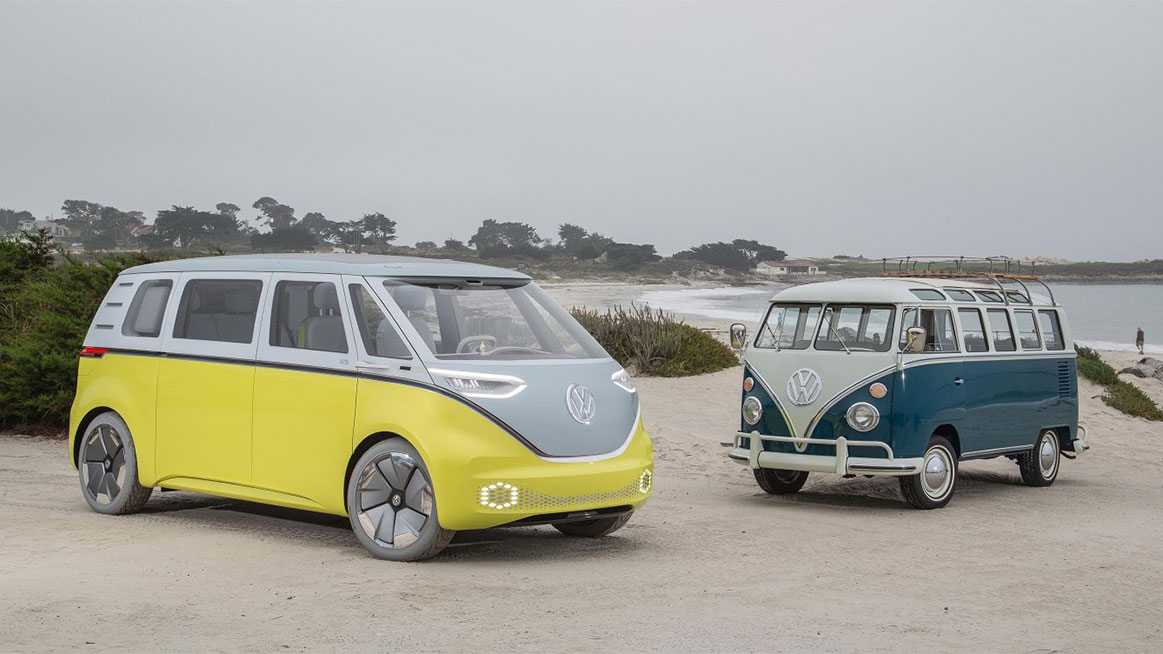 The interior of this beautiful model is said to be a "living room on wheels" due to the amount of space that it leaves you with, well, because all it has is a gas and brake pedal, and a steering wheel and that is it. It's definitely not what you may be used to since the Microbus before only had 25HP and many buttons, controls and gear shift. With the new one all control and gear shift are on the wheel which is why the wheel is bigger and an unconventional shape.
All in all, the Buzz brings back the giddiness and nostalgia from the original bus, and ramps it up to a 10! We will be updating you on all the new ID series vehicles announced so make sure not to miss out and come back to Volkswagen of Tacoma for all of your news updates!