It's that time again that we do a little comparison between a Volkswagen model and another brands model. Today is the comparison between the Volkswagen Golf GTI and the Subaru WRX. Both compact vehicles of about the same size exterior wise, we will get you all the details and tell you which one we recommend!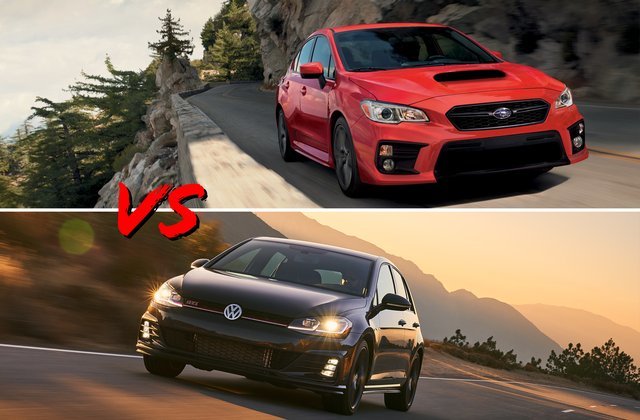 Right off the bat, the warranties for both models are very different. The Volkswagen offers a full 6-year/72,000 mile basic warranty, while the Subaru only offers 3-years/36,000 miles and the VW offers a corrosion warranty of 10 years and the WRX only offers 5-year protection. Now the topic is engines, the VW uses a cast iron block for durability and the WRX uses an aluminum block and is more prone to warping and cracking at higher temperatures compared to the cast iron block. Since we are under the hood already, the two models use drastically different timing belt types. VW uses a hardened steel timing chain that does not need any regular maintenance while the Subaru uses a rubberized timing belt that needs to be replaced consistently or it has the chance to break and severely damage the engine.
J.D. Power has named the Volkswagen Golf GTI 24th in a ranking of new car owners surveyed showing that Volkswagen are better quality initially compared to Subaru that ranked 28th. Now when surveyed after 3-years, car owners provided the information to rank Volkswagen in 19th in reliability while Subaru ranked in 24th. Part of this is the excellent fuel economy and features that come with the Golf, such as a automatic start and stop engine, that when in heavy traffic, will shut itself off and start back up when it senses you are about to move. The feature is not offered in the WRX. As for environmental impact, the Golf ranks at a 7/10 according to the "Environmental Protection Agency" (EPA) which is a higher rank than the WRX and is said that the Golf produces up to 47 less pounds of smog-producing pollutants. Wrapping it up here, "Car and Driver" popular automobile magazine and web presence has chosen the Volkswagen Golf to be in the "Top Ten Cars" for 12 out of the last 12 year while the WRX has not been chosen since 2003.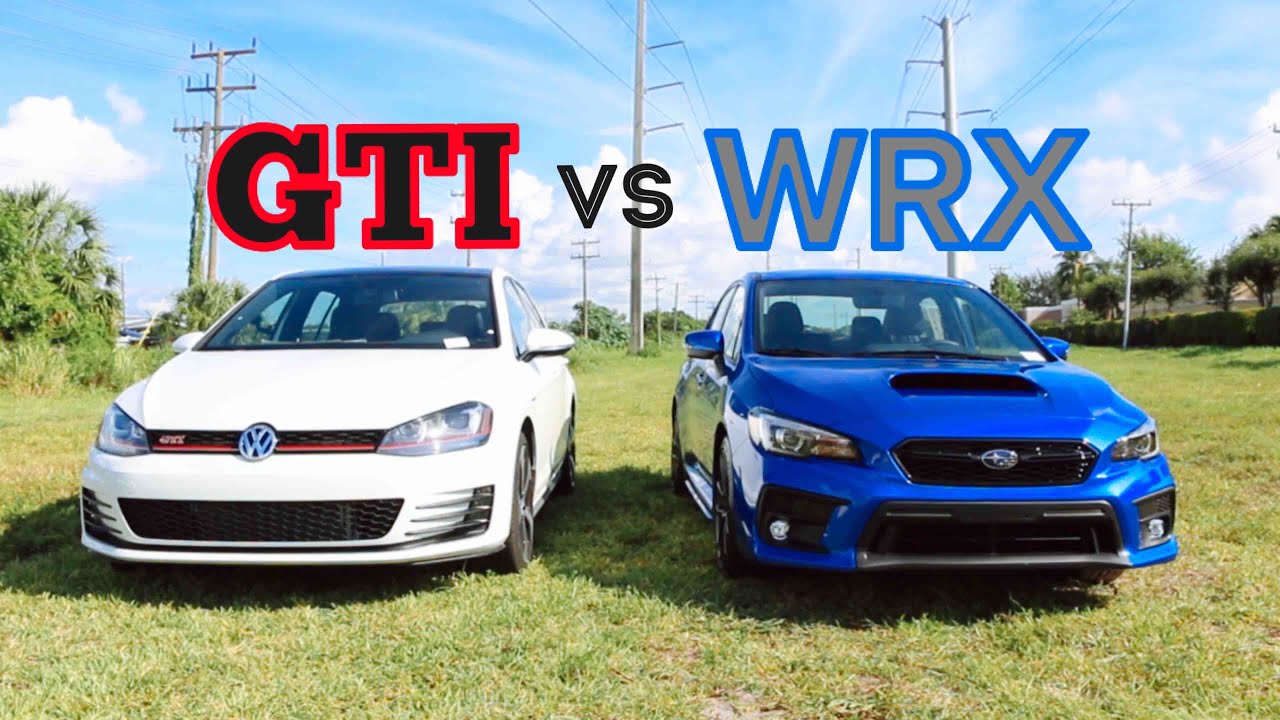 If you are still confused and questioning which vehicle to get, then just come on down and see for yourself what a beautiful Golf GTI can really do. The Volkswagen Golf GTI beats out the Subaru WRX is nearly every way, so look no further than your local Larson Volkswagen of Tacoma Showroom! We have what you are looking for, so come and meet our wonderful associates and specialists and take a test drive! We know you will leave satisfied!