Volkswagen has been around since 1937 and in those long years they have continued to release beautiful and reliable cars! Today we will be talking about one of the amazing models that has entered Volkswagen's lineage most recently. The sporty and stylish Volkswagen Arteon. She is finally here and we are excited to see where it goes in the future! Today it will be going up against a model that's been around since 1984, which is almost 40 years, the Nissan Maxima. As everyone knows, the Maxima is one of the staples of the Nissan brand. Does our very own Arteon have what it takes to beat the Maxima? Well keep on reading to find out!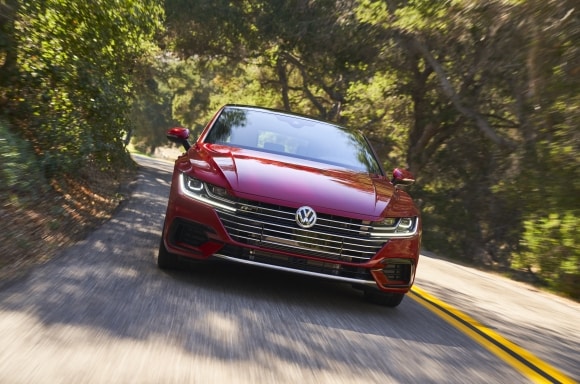 Right off the bat we should talk about what these vehicles might run you. The Maxima is more expensive at almost $40k and our Arteon is about $4k less which is already a positive. The fuel economies on both are rather identical with the Arteon getting just 1 less miles per gallon than the Maxima on the highway! The Arteon absolutely makes up for that loss of a mile in its comfortability and spacious cargo area. Legroom and headroom in the Arteon beat out the Maxima by a rather large amount at 40.2in of legroom and 38in of headroom! Both these models also feature almost identical power and performance levels. Cargo space is almost doubled in the Arteon compared to the Maxima which is an incredible feat for Volkswagen. For being released in 1984, the Maxima doesn't seem like it has underwent enough innovation in its 36-year run on this earth. You would think in that time frame that the Maxima would be a machine to lust after, but it is just continuing to be overshadowed by new releases and brands coming with better models straight out of the gate!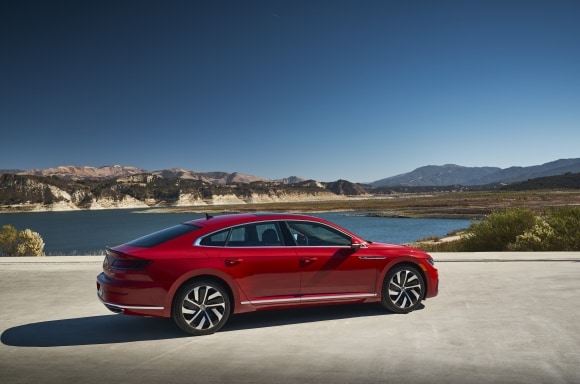 Of course you know our preferred vehicle from the 2, it's the Arteon! Lucky for you, Volkswagen of Tacoma has a wide variety of colors and styles for you to peruse. Take one out for a test drive or give one of our other models a try like the Passat or Jetta! Don't forget that Volkswagen of Tacoma is back where it all started, now updated and renovated to further help our great neighbors of the PNW. Come and see what we have in store and experience the Larson Difference!