Over 6 years ago we saw the release of Volkswagen's second ever battery electric vehicle (B.E.V as Volkswagen likes to put it) the E-Golf! The Volkswagen Golf has been a huge success ever since it came into existence in 1974 and as of June 2013 the Volkswagen has produced over 33 million units! When 2014 came, Volkswagen decided to make some adjustments and make it completely electric which we (of course) love to see! We are going to get down to the nitty gritty and give you some great reasons why you may want to go green!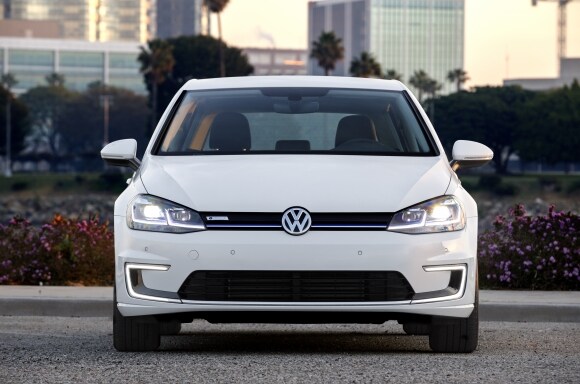 The E-Golf was released as Volkswagen's answer to the Tesla Model 3 and Leaf model from Nissan. Volkswagen didn't change up the design a whole lot so it looks almost identical to the traditional Golf, and that is part of its popularity. The Golf has been such a success so they didn't need to change anything! Experts call the E-Golf "fun-to-drive" and we could not agree more. Steering is extremely accurate, while also being responsive and very nimble. The E-Golf has a respectable range of 125 miles on a single charge and charges fast with the help of the standard DC Fast Charging that juices it up in less than 6 hours! The interior is where this model truly shines. The amount of cargo space is absolutely massive at 23 cubic feet behind the back seat and can carry more than 16 carry-ons according to "CarAnd Driver". Along with that, the center console features a 8-in infotainment system that is sleek and user-friendly and setting have been streamlined. Volkswagen has outfitted all E-Golf with a great selection of standard safety features such as auto emergency braking, forward collision warning and adaptive cruise control! The E-Golf comes with several warranty packages such as a limited for 3 years/36,000 miles, a powertrain warranty of 5 years/60,000 miles, and all hybrid components like the batteries are covered for 8 years/100,000 miles!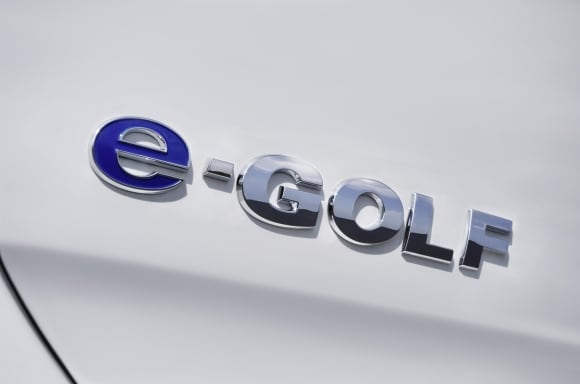 Whether you are looking for something for the family, a fun new toy, or even if you are looking to go green, Volkswagen has you covered with the amazing E-Golf! Volkswagen of Tacoma has been delivering customer satisfaction since 1992, and we do not plan on stopping anytime soon! Our knowledgeable and professional staff would love the opportunity to get you into a brand new vehicle that you will love for many years! Start at Volkswagen of Tacoma and you won't even think of going anywhere else!